Decarbonisation at a glance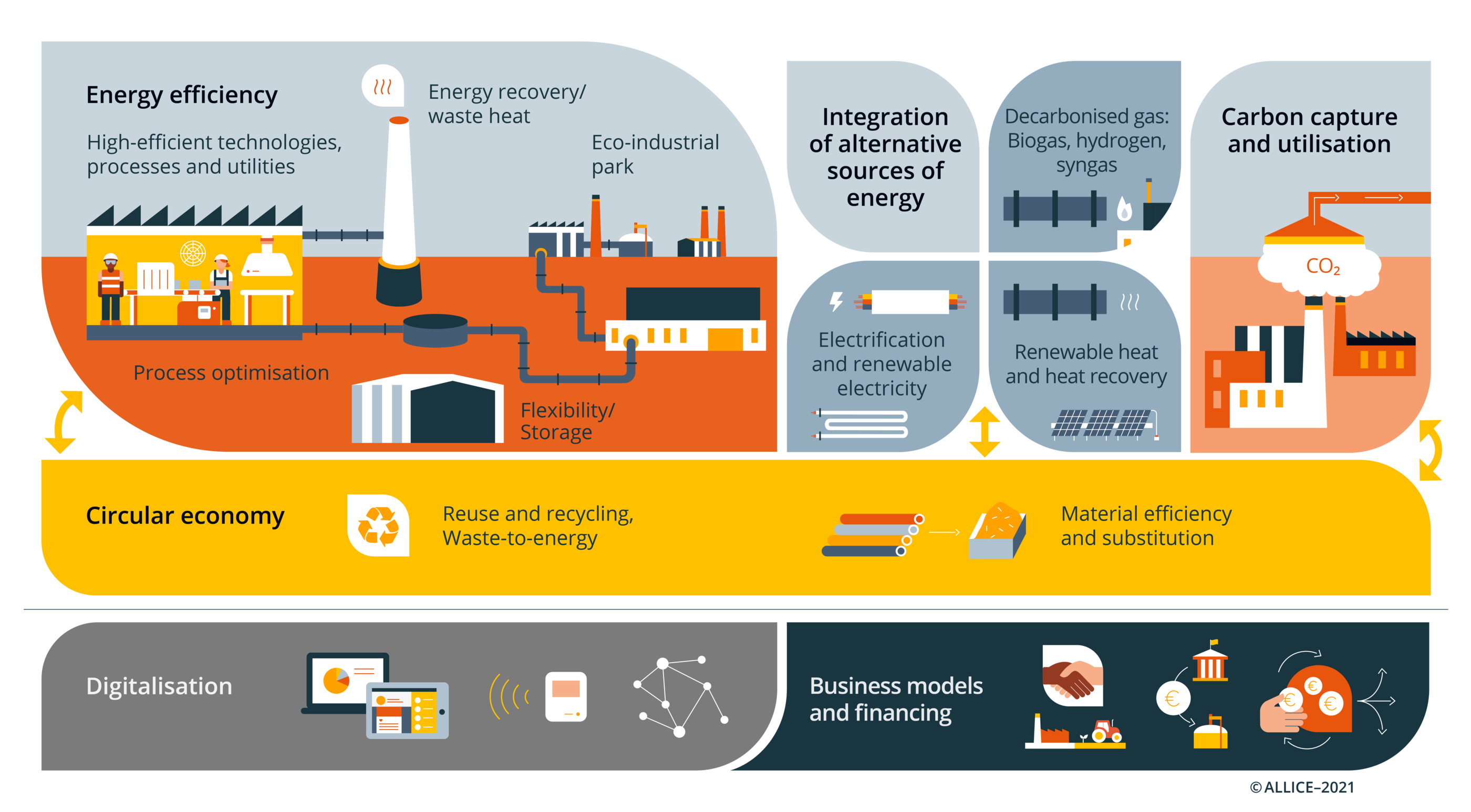 To battle climate change, all the decarbonisation levers described above must be used. However, for manufacturers to embark on the energy transition of their production systems, they must be reassured about the technical performance of their projects and their ability to amortize their investments.

This is why ALLICE proposes to work with its members to advance together towards low-carbon industry, by conducting studies on technological, methodological and digital innovations and on financing models, while ensuring that all these aspects work in synergy.


They can be used at several levels – for the technology itself, the industrial site or the territory where the plant is located – and concern:


Improving energy efficiency- ALLICE's core business
Energy mix diversification and renewable energies integration in processes
The circular economy, waste recovery and sobriety in the use of materials
CO2 capture and recovery
The use of the potential offered by digital technology,
The implementation of sustainable economic models
Have a look at the details of the studies carried out by ALLICE on energy efficiency improvement, alternative energies integration and cross-sectoral levers in the "Our areas of intervention" section.

In order to present a comprehensive vision of decarbonisation to our members and in response to their needs, in September 2021 we organized the 1st edition of our biennial congress "Together towards a low-carbon industry". For 2 days, all the players in energy efficiency – industrial operators, solution providers, start-ups, financing organizations, research centres, utilities, and institutions – were able to discover new solutions and share pioneering projects on all the levers of decarbonisation. Find out more about the Find out more about the congress