Our activities at a glance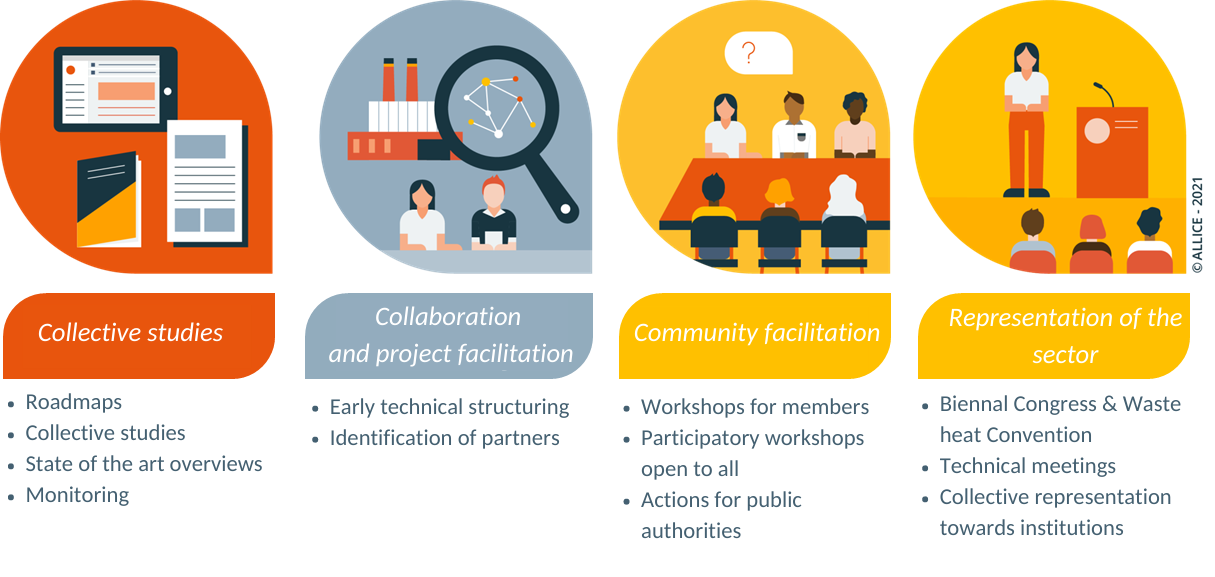 ALLICE's objective is to accelerate the implementation of energy efficiency and the development of a competitive low-carbon industry. To achieve this, we deploy our activities around two complementary focuses:


Technological innovation

: we foster the emergence of new solutions through collective studies involving supply and demand players. We initiate collaborative projects by facilitating the pooling of needs, research efforts and funding ;

Sector representation and coordination : We support the structuring of an efficient offer by encouraging cross-sectoral cooperation between industrial sectors, the sharing of best practices and the promotion of technological advances to the competent authorities or during various technical events.